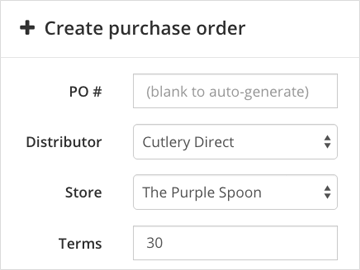 Send POs to any of your suppliers
Purchasing inventory shouldn't be a full-time job for store owners. No matter how many sales channels you sell through, or how many suppliers you purchase from, we make creating and sending out purchase orders a snap.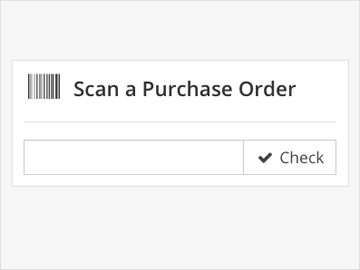 Scan PO barcodes to quickly start processing
Simply scan the barcode in the corner of the purchase order to open it on SKULabs. From there, you can start scan receiving or modify the PO. Auto-close POs without scanning when scan verification isn't required.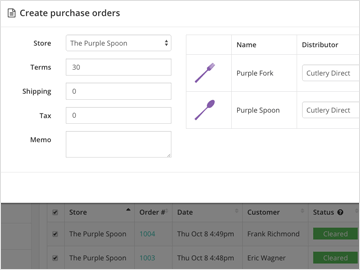 Generate POs in bulk with the items needed for open orders
When orders are placed for items you don't keep in stock, you can quickly create and submit purchase orders based on the orders' contents. Simply select the orders you want to build your purchase orders from, and SKULabs will automatically add the right quantities to the right POs with the right distributors.