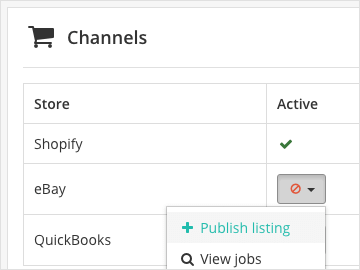 Publish listings to multiple channels
It's easy to sell a product in your catalog on several sales channels. With our multichannel listing publisher, you can use the same product data to quickly build and submit listings to Amazon, eBay, Etsy, and more.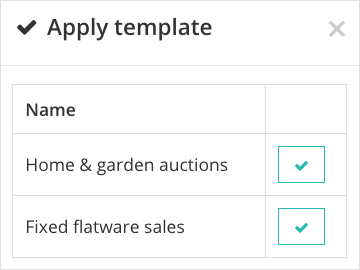 Quickly build listings from templates
There's no need to keep typing up the same HTML formatted content for your marketplace listings. Just build templates for each product type you want to list, and use placeholders for the product name and other details to make publishing a snap.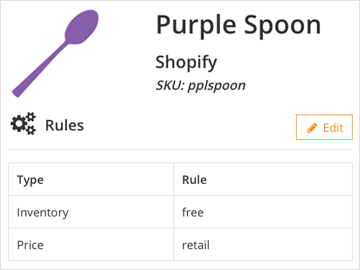 Set masters of price and inventory
Keep all of your listing prices and stock counts in sync. By enabling the options to push pricing and inventory updates, all of the listings connected to a product will receive automatic updates when the price or stock quantity changes.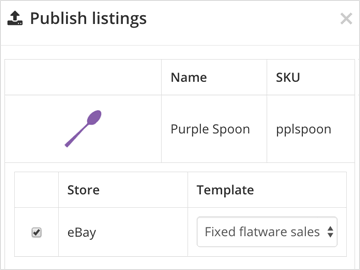 Bulk list multiple products at once
If you need to publish multiple listings at once, there's no need to repeat yourself. Bulk publishing allows you to select the products and sales channels you want to create listings for, reducing the amount of configuration you need to do for each listing.